Benefits
Tea is one of the most popular drinks around the world for its pleasant taste and the many beneficial properties it gives.
Although the health benefits have been attributed to tea consumption since the beginning of its history, scientific research on this drink and its components has only been ongoing for 30 years (McKay and Blumberg 2002, Gardner, Ruxton and Leeds 2007 ).
The consumption of tea, especially green tea, has been linked to the low incidence of chronic diseases in which stress is involved.
Polyphenols in tea
The benefits attributed to the consumption of tea may be linked to the high content of bioactive ingredients, such as polyphenols. In fact, these possess antioxidants, antivirals and anti-inflammatory activities, modulate detoxification enzymes, stimulate immune function and reduce platelet aggregation (Lampe 2003; Frankel and Finley 2008).
Of all the polyphenols in tea, epigallocatechin gallate (EGCG) is strongly present in green tea and is responsible for most of its nutritional properties, as stated by Khan et al. in 2006. In general, green tea is superior to black tea in terms of health effects, thanks to its high EGCG content.
White tea
Tea has been used as a medicine for centuries, but only now is modern science discovering what people in China have known for a long time. White tea for example, thanks to its high levels of antioxidants, can be considered the supreme drink of health.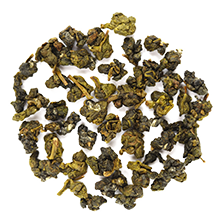 Oolong tea
It is a well known fact that tea drinkers have a lower risk of contracting different types of skin diseases, for example the polyphenolic compound present in Oolong tea acts as a preventive tool against the development of cancerous forms.
Oolong tea is also very effective in controlling metabolism.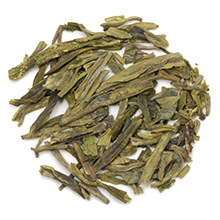 Green tea
Green tea has been used in traditional Chinese and Indian medicine to heal wounds and control bleeding and digestion, improve heart health, mental health, and regulate body temperature.
Recent studies have shown that it can potentially have positive beneficial effects from weight loss to liver ailments to type 2 diabetes.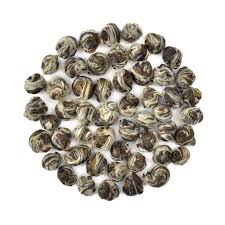 Jasmine tea
The benefits of jasmine tea include a reduction in the risk of heart attacks, a stronger immune system, and the prevention of diabetes.
Jasmine tea also helps prevent cancer by reducing stress, improving digestive processes and lowering cholesterol. It has also been found to kill harmful bacteria and relieve chronic inflammation such as muscle aches.
Blooming tea
Teas are known for having very powerful antioxidants. This is the main reason many people associate tea with its ability to remove harmful toxins in the body.
Aside from their very distinctive and pleasant appearance and taste, flower teas contain various types of rare antioxidants, which are not found and cannot be extracted from any other type of tea.
This is because flower tea is a blend of different types of tea, which means it gets the best out of all of its ingredients.
Red (black) tea
The benefits of red tea come from its unique production process: fermentation.
The chemical change of the polyphenols during fermentation produces the special aroma and color of red tea, as well as its prodigious benefits.
Pu'er tea
Drinking Pu'er tea has many health benefits: it reduces cholesterol, promotes proper oxygenation of the blood, helps prevent and treat diabetes and is an excellent ally for obtaining fast and effective results in weight loss.